Sunyoung Cheong
---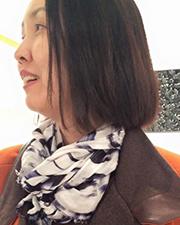 Biography
—
Sunyoung Cheong was born in Seoul, South Korea. She attended the University of Kansas , where she earned her Bachelor in Fine Arts and Masters in Fine Arts in Metalsmithing and Jewelry Design. She began lecturing at KU in 2017, teaching CAD/CAM and Casting for jewelry. She also works as a studio artist and a custom jewelry designer.
Her works have appeared in numerous Lark Books including 500 Silver Jewelry, 1000 Beads, 30-minute Necklaces and 30-minute Bracelets, as well as JCK magazine and Metalsmith magazine. She has exhibited her work both nationally and internationally, including Canada and Japan.
She lives and works in Topeka, Kansas.
Education
—
MFA in Metalsmithing/Jewelry Design, University of Kansas