Jane Asbury
---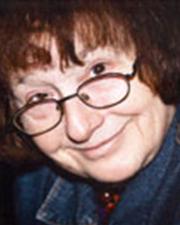 Professor of Painting, Emeritus
Biography
—
Jane Asbury received her BFA and MFA from Indiana University. Her work has been shown in over 100 solo and group shows, and in numerous venues, including the Nelson-Atkins Museum of Art, Kansas City, Mo.; International ArtExpo in San Francisco; National Museum of Women in the Arts, Washington, D.C.; Spencer Museum of Art, Lawrence, Kan.; Springfield Art Museum, Springfield, Mo.; Pennsylvania School of Art and Design, Lancaster, Pa.; Mulvane Art Museum, Topeka, Kan.; St. John's Art Center, Collegeville, Minn.; Purdue University Galleries, West Lafayette, Ind.; Rutgers State University, Camden, N.J.; Potsdam State University, New York, New York; North River Community Gallery, Chicago; Leedy-Voulkos Gallery, Kansas City, Mo.; Marilyn Butler Fine Art Gallery, Santa Fe, N.M.; and Hurlbutt Gallery, Greenwich, Conn.
She has given visiting artist lectures and workshops at universities and other locations including the art departments of Purdue University, Indiana State University, Eastern Illinois University, the University of Missouri and the University of Nebraska. Her work is in many public and private collections, and has appeared in a number of articles and books including "Artists: A Kansas Collection," by Patric Rowley and Steve Harper, and "Painting As Language" by Jean Robertson and Craig McDaniels.
In her recent series of paintings, Jane has been using a novel painting technique which involves mixing sand into a clear polymer emulsion. Some of the sand is naturally multi-colored, collected from a variety of desert locations. The particular visual qualities of the sand remain an integral and dominant part of the finished work. The painting surface features translucent and iridescent layers of color along with tactile applications of relief effects and rough impastos.
Her work has been influenced by a variety of sources that reflect her interests in ethnic art, anthropology, archaeology, world mythology, and non-Western cultures, as well as her diverse travels to destinations such as Tibet, Nepal, India, Burma, Indonesia, Peru and Bolivia.