Denise Stone
---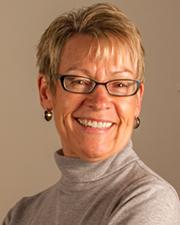 Associate Professor Emeritus
Biography
—
Denise L. Stone, Associate Professor of Visual Art Education earned her the B.F.A. from Southeastern Massachusetts University, M.Ed. from The Pennsylvania State University, and Ph.D. from Florida State University. Stone came to KU as an assistant professor in 1988. Her expertise is in art museum education. She serves as the Division Director for Graduate Studies in Visual Art Education. Prior to joining the faculty at KU, Stone taught in both private and public schools in elementary, middle, and high school grades in the states of Massachusetts, Pennsylvania, West Virginia, and Florida. She has had over ten years of teaching grades K-12.
Stone has taught undergraduate and graduate courses in design education, design appreciation, art education methods courses, and museum education. She is currently on the editorial board for Visual Arts Research, a major research journal in the field of art education. Stone's research includes art museum education in relationship to school art education instruction. Her work focuses on how art and museum educators work collaboratively to promote meaningful learning and understanding about museum collections. Ideas discussed in the field of cognitive psychology concerning higher order thinking and learning are central to her work. She has explored children's personal collections and their potential for developing students' awareness of and appreciation for art museums.
Dr. Stone has received research grants from the University of Kansas, the Hall Center for the Humanities, and the National Art Education Association. With a recent University of Kansas research grant, she began a new area of investigation into pre service and in service art and classroom educators' beliefs about creativity. Stone is also interested in the kind of beliefs school students hold about creativity and how their perspectives influence their attitude toward creative work.
Her publications can be found in Art Education, Studies in Art Education, Visual Arts Research, The Journal of Aesthetic Education, The Journal of Museum Education, Curator, and Activities, Adaptation, and Aging. Her book, Using the Art Museum, was published in 2001 by Davis Publications.
Education
—
Ph.D., Florida State University